Create Your Discount Prescription Card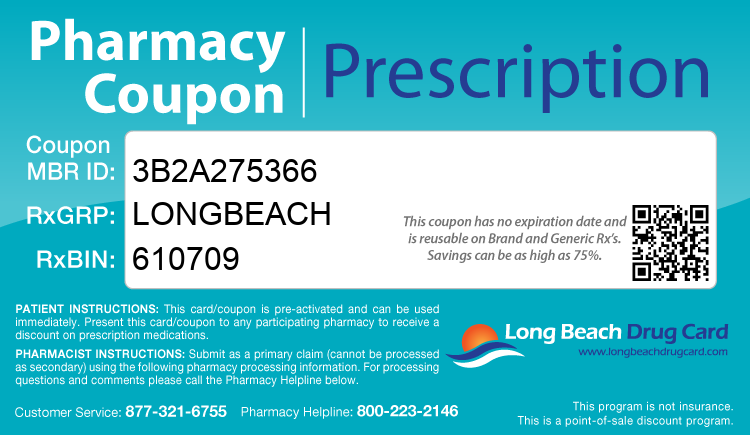 Click Here to
receive coupon.
Bring To
Pharmacy.
Save!!!
Create and order your own custom cards. Receive credit for delivering valuable benefits/savings to employees, members, customers, and more.
Print 10 cards now and pass on the savings to friends and family members. These reusable cards are accepted at over 68,000 pharmacies nationwide
For your convenience, we have provided this card to keep in your wallet. This card is pre-activated and can be used immediately.
Long Beach Drug Card Preferred Pharmacy
If you are not able to print a member card you can visit any CVS Pharmacy location in Long Beach and ask the pharmacy to have your prescription processed through the Long Beach Drug Card.
Participating Pharmacies Include: